Major layoffs seen in internet companies
By : INDICS Operator
Updated : 2022-04-01 09:27:14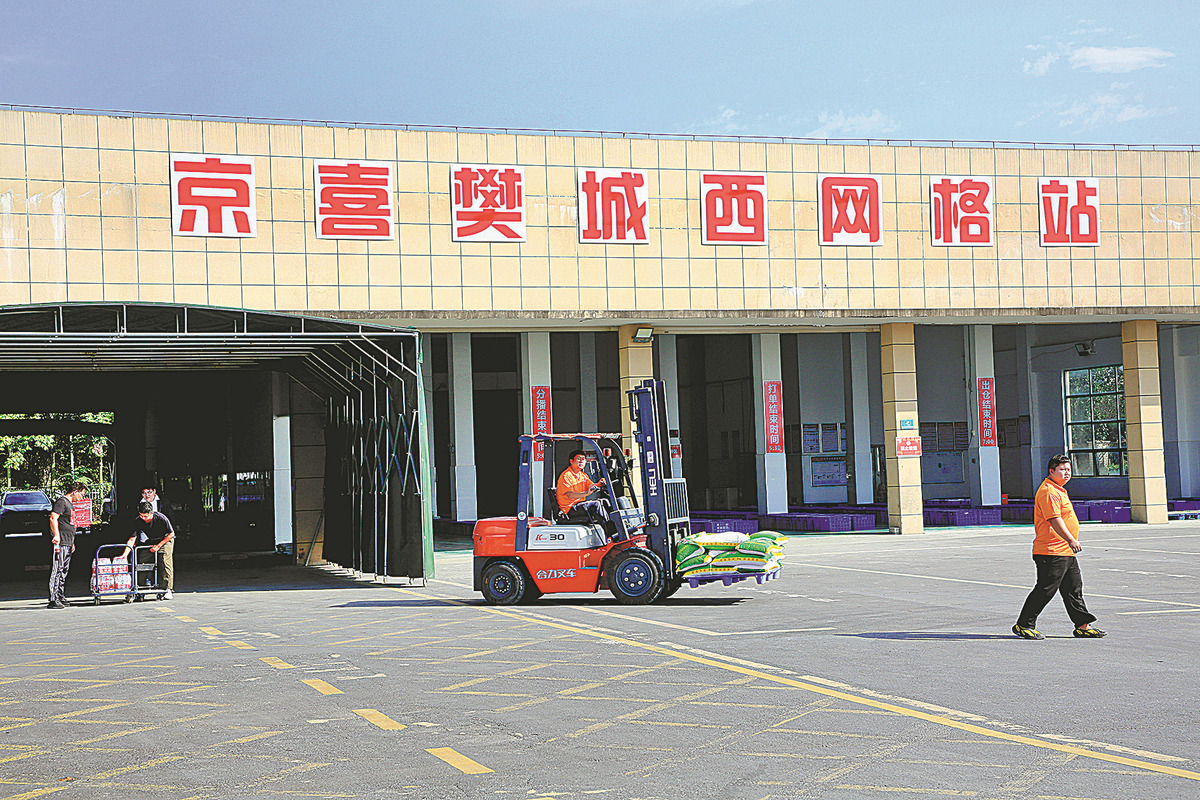 Chinese internet companies, including Alibaba Group Holding Ltd, Tencent Holdings Ltd and JD, are reportedly downsizing, amid economic downward pressure and a complex external environment, but they are still stepping up recruitment efforts for skilled talent in research and development.
Industry experts said tech heavyweights are adjusting development strategies, optimizing organizational structure and shifting their focus to operational efficiency-oriented business model, with an emphasis on long-term, sustainable growth.
Jingxi, a social e-commerce platform under Chinese e-commerce giant JD, plans to lay off 10 to 15 percent of its workforce, according to JD. Launched in 2019, Jingxi focuses on lower-tier cities and townships, providing coupons and incentives on team purchases to target users.
The planned layoffs are mainly concentrated on Jingxi Pinpin, a community group-buying platform of Jingxi, and some employees will be moved to other businesses, JD said, while noting its main business will not be affected.
JD reported a net loss of 5.2 billion yuan ($817 million) in the fourth quarter, compared with a net profit of 24.3 billion yuan in the same period in 2020. Losses from JD's new businesses, including Jingxi, stood at 3.22 billion yuan in the fourth quarter.
"JD's goal is not to chase high growth in single operating financial metrics. In fact, we focus on healthy and sustainable growth of our business as a whole," Xu Lei, president of JD, said during the company's earnings call.
"As China's internet industry develops into a more mature stage, the traffic-driven growth model buoyed by subsidies is being replaced by the use of quality and operating efficiency-oriented models," Xu said.
JD's layoffs came after media reported tech behemoths Tencent and Alibaba are preparing to shed tens of thousands of jobs this year in one of their biggest layoff rounds.
Alibaba could cut more than 15 percent of its staff members, while Tencent plans to lay off employees in some of its business units this year, according to a report from Reuters, citing people with knowledge of the matter. The two companies did not immediately respond to requests for comments.
Ouyang Rihui, assistant dean of the China Center for Internet Economy Research at the Central University of Finance and Economics, said internet companies have started to adjust their diversified operational strategies and gradually concentrate on some core businesses and look for new profit growth points amid the country's strengthened supervision over platform-based economy and efforts to prevent the disorderly expansion of capital.
He said these companies should accelerate steps to promote the in-depth integration of digital technologies with the real economy, empower small and medium-sized enterprises and pour more resources into technological innovation.
"We are proactively embracing changes to better align ourselves with the new industry paradigm," Martin Lau, president of Tencent, said in an earnings call with investors last week, adding the company is progressively implementing initiatives to control marketing and staff costs and to rationalize its noncore businesses.
Meanwhile, a string of tech giants have launched campus recruitment campaigns in dozens of cities. For instance, food delivery platform Meituan plans to hire more than 10,000 fresh graduates, offering positions covering R&D, sales, products, operations, design and marketing.
"Most of the internet companies that have achieved profitability are adjusting talent structure, rather than simply downsizing," said Pan Helin, co-director of the Digital Economy and Financial Innovation Research Center at Zhejiang University's International Business School, adding there is surging demand for professionals in fields like corporate compliance, risk control and sustainable development.
Pan said internet companies will undertake more social responsibilities, increase capital input to compliance management, data security and risk control, as well as pay more attention to environmental, social and governance or ESG efforts.
The COVID-19 pandemic and downward economic pressure are weighing on internet companies, said Shen Meng, director of boutique investment bank Chanson & Co, adding as the representative of new technologies, internet companies should push forward innovation in technological R&D and expand application scenarios of emerging technologies.
From:ChinaDaily