Latest methods play vital role in spring farmwork
By : INDICS Operator
Updated : 2022-04-01 09:23:36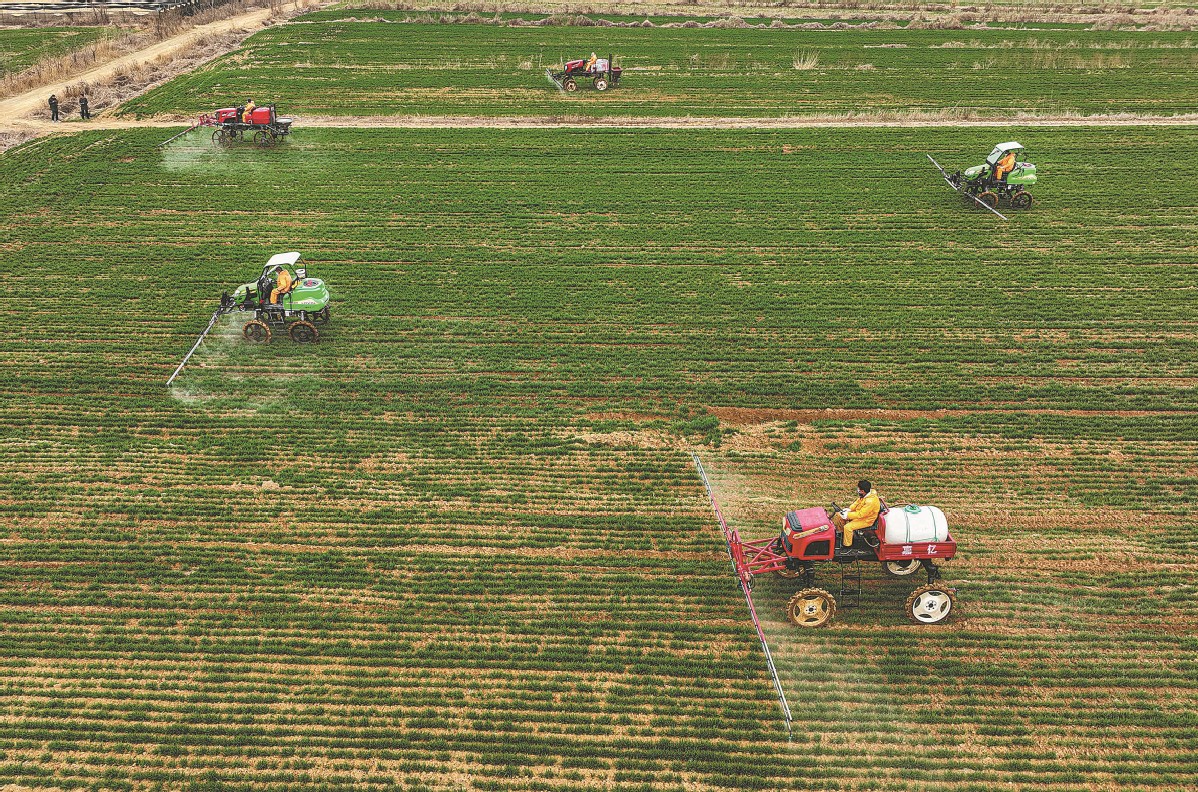 Use of automation increases efficiency and crop yields
It was cloudy on Thursday in Mazhuang, a town in the city of Tai'an, which is a major wheat production area in Shandong province. Rain was forecast for the next day.
Xue Lina, who runs an agricultural cooperative in the town, walked through a large expanse of land used to grow wheat, viewing green seedlings swaying in the breeze.
This year has proved tougher for Xue, 39, than previous ones, as she noticed more vulnerable wheat seedlings when the crop started to turn green last month.
"This vulnerability is probably due to late planting as a result of flooding in the autumn," she said, adding the winter wheat planting in the town was delayed for 20 days.
By taking technical instruction, Xue and her colleagues have been quick to offset the impact arising from late planting.
To improve crop nutrition, organic fertilizer must be spread on dozens of hectares of wheat on days when rainfall is likely.
Mechanization is on hand to help, with two of the cooperative's workers using agricultural drones to spread fertilizer over the wheat on Thursday.
"A single drone can spread fertilizer over about 10 hectares of farmland in a day," Xue said, adding that drones spread more evenly than agricultural workers.
Xue is not the only one whose seedlings have been affected by late planting.
Last year, more than 7 million hectares of winter wheat were planted late due to flooding in Hebei, Shanxi, Shandong, Henan and Shaanxi provinces, according to the Ministry of Agriculture and Rural Affairs. This accounts for one-third of the total area of winter wheat planted nationwide last year, posing challenges to this year's summer grain harvest.
Mainly comprising winter wheat, the summer grain harvest is one of the two major harvests in China-the other being autumn grain, which includes corn and mid- and late-season rice.
From:ChinaDaily